How-To: Get your SS4 form online and self file or process your SS4 form online.
You can easily process your SS4 Online, getting your EIN or Employer Identification Number doesn't have to be so difficult, you don't need to research SS4 forms and hire lawyers spending hundreds of dollars and hours of time in legal meetings in order to obtain an EIN Number from an SS4 form.
While most people do use law firms and spend hundreds of dollars to file articles of incorporations and SS4 forms while opening new businesses it simply isn't necessary!
You can simply file with an online SS4 EIN processing company by visiting Federal Tax Identification or you can download, research information, complete and file your own SS4 Form.
Once you file your SS4 or hire a processing company to file it for you you'll need to keep a copy of your EIN number, or completed returned SS4 form with your business or trust documents, SS4 EIN's are most commonly needed with new businesses or when taking ownership of a trust.
If you haven't filed the articles of incorporation for your new business we'd be happy to help just contact us and let us know what state your business is in and if its an online business or physical address.
If you're not sure what type of articles you need to file for your business and we're filing your SS4 we'd be happy to help inform you and link you to documents and information on each type of business entity s you're better informed to make a decision.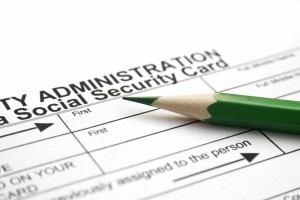 You don't need to hire an expensive law firm to obtain and SS4 EIN and articles of incorporation, you can do it all yourself with some time and research or even quick and easily by using online website like Federal Tax ID to handle everything for you.
We highly suggest confirming your business name is available, filing your articles of incorporation and getting your company confirmed prior to filing your SS4.