How to Obtain a Federal Tax ID Online
Curious how to obtain a Federal Tax ID Federal Tax Identification Number or Employer Identification Number (EIN) or Federal Employer Identification Number (FEIN) is a unique nine digit number allotted by IRS (Internal Revenue Service) to individuals or business units for the identification purpose or rather for reporting tax on self-employment or new business establishment.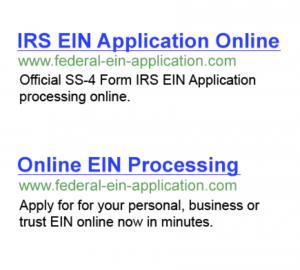 The Federal Tax Identification Number is basically required by sole proprietors, partnership businessmen, non-profit organizations, trusts and for people who want to start a legitimate business in the United States of America.
This is also done for the identification purpose of business entities running in USA and its territories.
How to Obtain Federal Tax ID?
There are many ways available through which you can obtain a FEIN for yourself. The basic way is filling an IRS SS4 form online and submitting it to the IRS by providing the essential details mentioned in the form.
After submitting the form it may take few weeks to process it but if you make any single mistake while filling the form your EIN might get cancelled. Thus, it is very important for everyone to read every instruction of the form carefully and then fill up the details precisely without making any mistakes.
The other ways to obtain Federal Tax ID includes applying via telephone, applying via mail and applying via fax. But no matter what method you choose it will take minimum two-three weeks to get the valid Tax ID.
The other option that you can choose to get the FEIN easily is taking help from third party service providers. By hiring a service provider to obtain Federal Tax ID number you can lower the risk of getting your form cancelled and speed up the process total procedure.
Why you should Hire 3rd Party Service Provider to Obtain FEIN?
As discussed earlier getting a Federal Tax ID is just a matter of filling a form online but making a silly mistake can make you suffer a lot. Moreover, the process is much longer if you are filling IRS online form and you have to wait at least two-three weeks to get your Employer Identification Number.
You can also hire an attorney to make this work done but hiring an attorney would be very expensive and we sure that you don't want to waste your money when there is another great way is available. How to Obtain a Federal Tax ID should no longer be a question you need to ask!
How We Can Help You?
We at Federal Tax Identification can help businessmen to obtain their EIN easily and quickly with our easy online EIN assistant service. We can help you to get your Tax ID within few hours or even in minutes.
Our professional team will file your application online perfectly within minutes based on your given data. With us you don't have to go through any other procedures like printing, scanning signing or faxing documents. Moreover, our service cost is very reasonable and much lower compared to an attorney cost.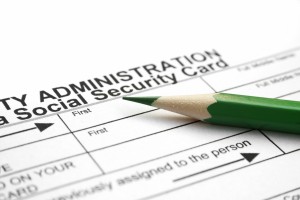 If you are planning to open a new business in United States then you must apply for your Federal Tax Identification Number immediately but before that you have to make sure that your organization or business is legally formed. You can contact us for any kind of help regarding Federal Tax ID.
All information on How to Obtain a Federal Tax ID found on this site via IRS references.